Musical Theatre Workshop with Maisie Humphreys BA Musical Theatre & Professional Dance (Hons)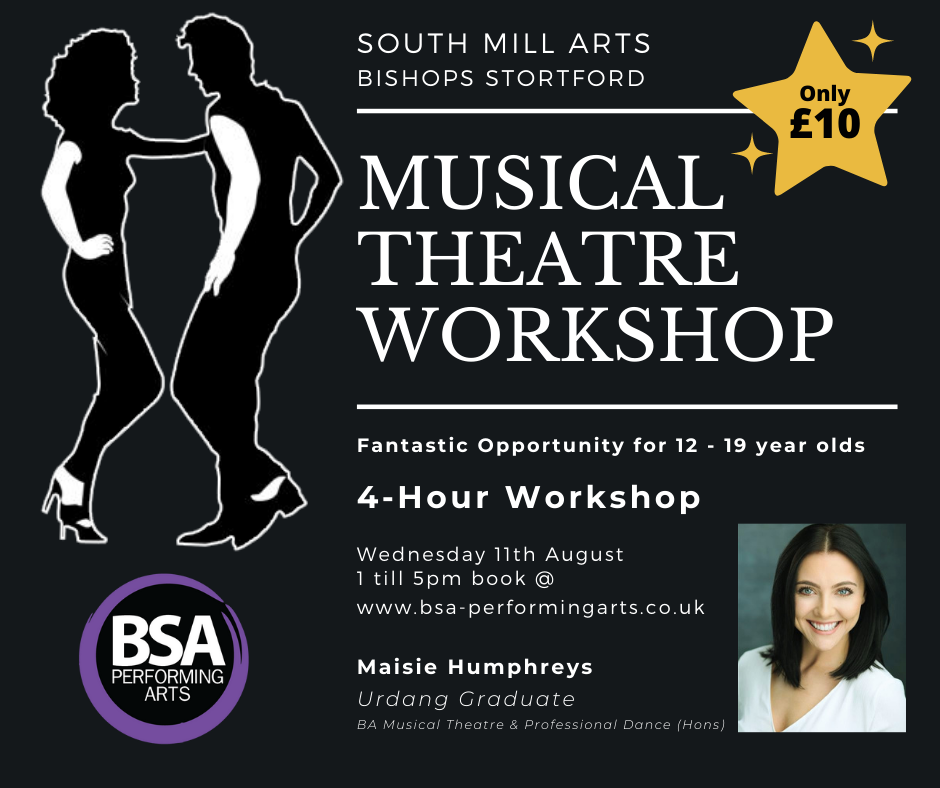 11th August, 1 till 5pm
Musical theatre workshop with Maisie Humphreys, professional actress, vocalist and dancer with local, national and international Stage and TV credits.
Since graduating from The Urdang Academy in London with a first class Musical Theatre & Professional Dance Degree, Maisie has performed in a variety of shows throughout the UK & Germany.
Join Maisie for this four hour workshop set in the auditorium at South Mill Arts theatre. This workshop is ideal for those aged 12 to 18 years of age, looking to have fun and develop skills.