Musical Theatre & Stage School
This is our Musical Theatre and Stage School classes for 12-18 year olds. These 2 hour classes full of challenging exercises especially designed to boost self-esteem and self-confidence.

Our creative team will work with your Teens to put on West-End or Broadway shows at South Mill Arts Theatre, Bishop Stortford.  We use projection, professional lighting and costumes to give them a real experience on stage performing in front of a live audience.
This is a great opportunity to develop action, dance and singing skills with a group of similar aged students who will work as a team for the production. Our members work with our dedicated professional team of Directors, Choreographers, Musical Director and an incredible production team, with many years' experience.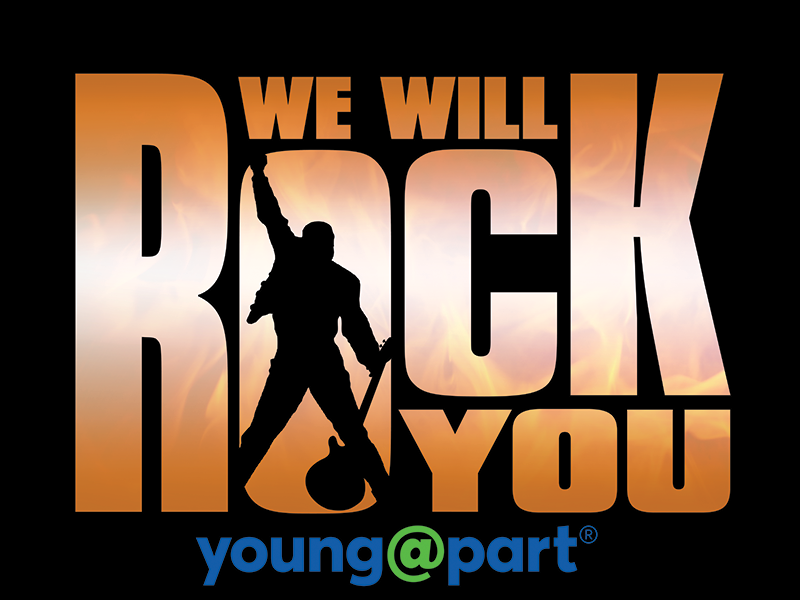 CAST MEMBERSHIP AVAILABLE for WE WILL ROCK YOU Young@Part
If you would like to audition please register today. Auditions are open to those between 12 and 18 years old
Our Autumn Production
The perfect show for a teenage cast to perform on stage at South Mill Arts Theatre from 31st October to 5th November 2021 in our week-long run of this West-End Hit.

Membership is now available to join the cast with this show offering a superb variety of roles for all abilities. This is a great opportunity to develop skills, build friendships and have fun culminating in the show being staged at South Mill Arts. Membership is limited so register today to take part in this fantastic show.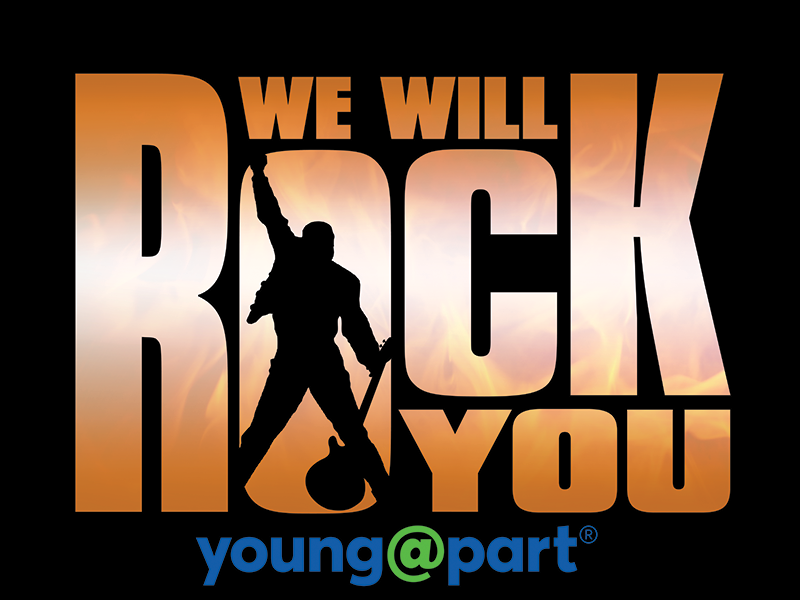 Featuring more than 20 hit Queen songs including "Another One Bites the Dust," "Bohemian Rhapsody," "Killer Queen," "We Will Rock You," "Somebody To Love," "We Are the Champions," "Don't Stop Me Now," and many more, WE WILL ROCK YOU follows two revolutionaries as they try to save rock 'n' roll in a post-apocalyptic world.
In an age where algorithms predict our every preference, WE WILL ROCK YOU young@part is a musical for our time: a fist-pumping, foot-stomping anthem to individuality.
After a victorious 12-year reign and having rocked over 7 million people in a record-breaking run, WE WILL ROCK YOU played its final West End performance on May 31, 2014 and achieved the distinction of becoming the longest-running show ever at London's Dominion Theatre.
WE WILL ROCK YOU has been performed in 28 countries around the globe and seen by more than 16 million people.