Kids Musical Theatre & Stage School for 7-12 year olds
This is our Musical Theatre and Stage School class for 7-12 year olds. These 2 hour classes are jam packed full of fun activities to encourage your child's confidence and creativity.  They will develop Acting, Dancing and Singing skills in a fun and exciting way.
Our creative team will work with your Kids to put on a Junior edition show, at South Mill Arts, Bishop Stortford.  We use projection, professional lighting and costumes to give them a real experience on stage performing in front of a live audience.
This is a great opportunity to develop skills, build friendships and confidence, have fun and appear on stage for our productions. Our members work with our dedicated professional team of Directors, Choreographers, Musical Director and an incredible production team, with many years' experience.
This September we start our new production Matilda Jr. which is being staged at South Mill Arts Theatre, Bishops Stortford.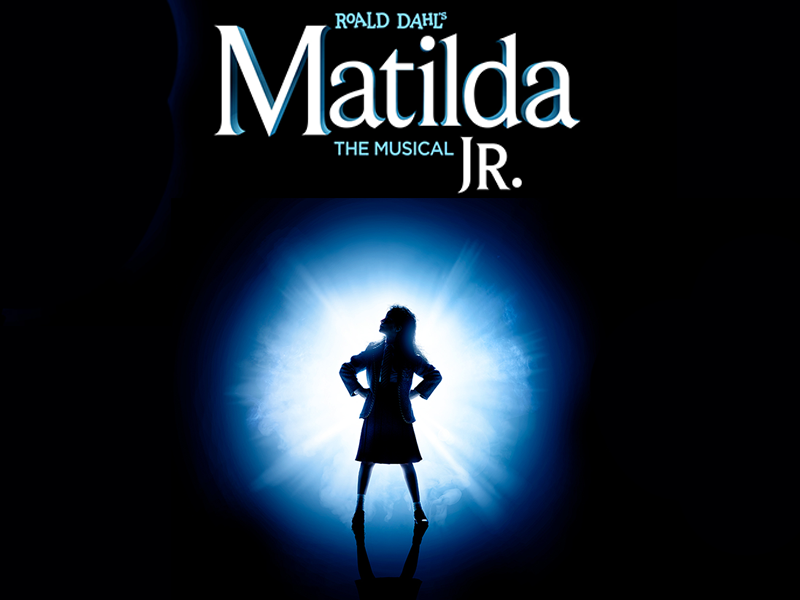 Company Membership is now open to join us this September to form the cast of Matilda Jr to be staged at South Mill Arts Theatre, Bishops Stortford
The children are rising up. Join the revolt in this Broadway Junior adaptation of the Tony Award-winning hit!
Rebellion is nigh in Matilda JR., a gleefully witty ode to the the anarchy of childhood and the power of imagination! This story of a girl who dreams of a better life and the children she inspires will have audiences rooting for the "revolting children" who are out to teach the grown-ups a lesson.
Matilda has astonishing wit, intelligence… and special powers! She's unloved by her cruel parents but impresses her schoolteacher, the highly loveable Miss Honey. Matilda's school life isn't completely smooth sailing, however – the school's mean headmistress, Miss Trunchbull, hates children and just loves thinking up new punishments for those who don't abide by her rules. But Matilda has courage and cleverness in equal amounts, and could be the school pupils' saving grace!
Packed with high-energy dance numbers and catchy songs, Matilda JR. is a joyous girl power romp. Children and adults alike will be thrilled and delighted by the story of the special little girl with an extraordinary imagination.