The pint-sized, pinstriped classic is a tongue-in-cheek tribute to the gangster films of the 1920s.
Based on the hit 1976 film starring a preteen Scott Baio and Jodi Foster, and featuring a catchy, swinging score by the composer of The Muppet Movie, Bugsy Malone is good, clean, comedic fun!
Two gangs comprised completely of children, square off in a 1920s rivalry of Capone-ian standards. Dandy Dan's gang has gotten the upper hand since obtaining the "splurge" gun (a weapon that shoots whipped cream). Now, Fat Sam and his bumbling buffoons are in real trouble! Bugsy Malone, a one-time boxer, is thrust not-so-willingly into the gangster limelight when he becomes the last chance that Fat Sam's gang has of surviving. All Bugsy really wants to do is spend time with his new love, Blousey, but that just isn't in the cards for our hero.
Bugsy Malone is a master class in musical comedy. The libretto tosses the reader into uproarious laughter without even being staged. Imagine how delightful it is when it's brought to life!
Show Subject to Licence
A great opportunity for a diverse cast with many roles available.  We are looking to cast students aged between 12 and 18 years old for this upbeat production.
FREE First Lesson for New Members
It's not too late to join!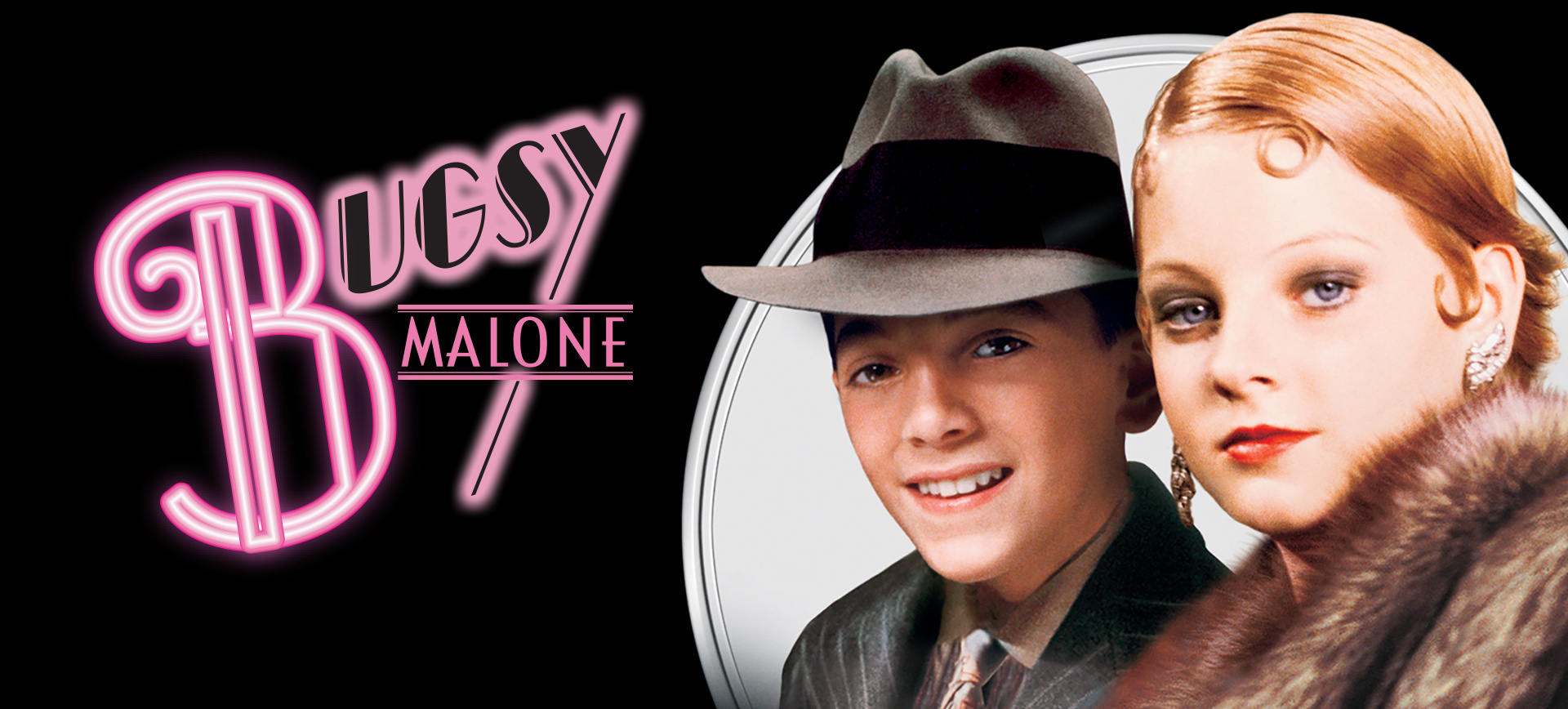 Membership
Students will appreciate first class tuition from some of the best Director's, Musical Directors and Choreographers; assistance from amazing Production Teams and Technicians, and of course the coveted Bishops Stortford Academy of Performing Arts polo shirt.
Payment options available, please see our Terms & Conditions of Membership below.
10% discount for siblings.
Bishops Stortford Academy of Performing Arts membership includes:
Weekly group and one to one tuition in musical theatre
Lessons in music, drama, singing, dancing and improvisation
Fun and interactive activities with other children
Bishops Stortford Academy of Performing Arts Polo Shirt
All downloadable material included such as scripts, sheet music and character synopsis
Licensed Chaperones
Parental feedback
Director, choreographer and Musical Director support for your child
Broadway/West End standard show at professional theatre Rhodes Arts Complex